May, 2023 | news
Beeyond Media Stands Out as the Main Sponsor of Brand100's Closing Dinner in Colombia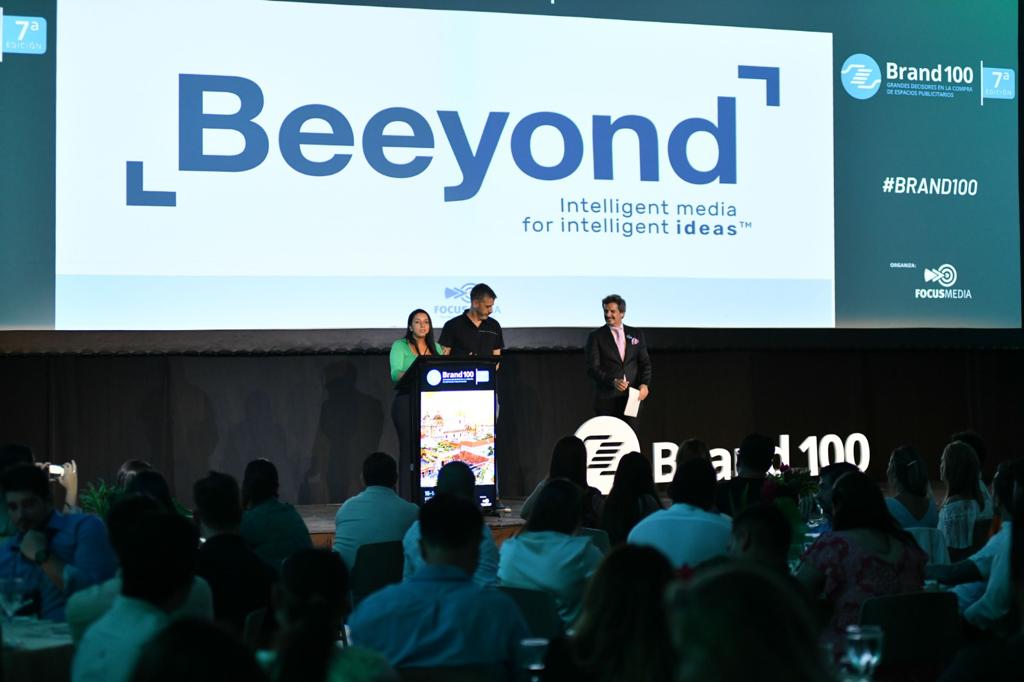 The company took part in the four-day event in Cartagena de Indias and showcased innovative solutions for DOOH campaign execution.
[Cartagena de Indias, May 17, 2023] - Beeyond Media, a leader in programmatic DOOH (Digital Out-of-Home) advertising, was the main sponsor of the closing dinner of the Brand100 event, which brought together Colombia's leading media agencies and advertisers. With this participation, the company continues to establish itself in the industry, sharing its innovative approach to efficient digital programmatic campaigns in the public space.
The dinner gathered over 200 attendees, including current clients of Beeyond Media such as Alkomprar, UIP, Resuelve tu deuda, and partner agencies like Century Media and Servimedios, among others. Brand100 is recognized as one of the most important events in the field of marketing and advertising. Over four days, industry leaders and experts had the opportunity to exchange knowledge, establish connections, and explore the latest industry trends at the Estelar Hotel and Convention Center in Cartagena de Indias.
"We are thrilled to have participated in this prominent event and to have had the opportunity to showcase how programmatic DOOH advertising can drive brand success in a highly competitive environment," expressed Federico Dominguez, Sales Director for Latin America at Beeyond Media. "Our participation in Brand100 reaffirms our commitment to leading innovation in the industry. We are pleased to have shared our ideas and solutions with key players in the digital public space sector, which is projected to reach 31% of outdoor advertising investment by 2026."
Beeyond Media has participated in numerous editions of Brand100 in different countries where it operates, such as Argentina, Brazil, Mexico, Chile, and the United States. On this occasion, Angélica Velásquez Salcedo, Sales Manager for the Andean Region, represented the company alongside Federico Dominguez.
Once again, Beeyond Media takes pride in its outstanding participation and looks forward to continuing to collaborate with marketing and advertising professionals to drive growth and transformation in the market.