November, 2023 | PRESS RELEASE
Beeyond Media left an indelible mark at Brand100 LATAM, delivering a cutting-edge welcome message through innovative DOOH strategies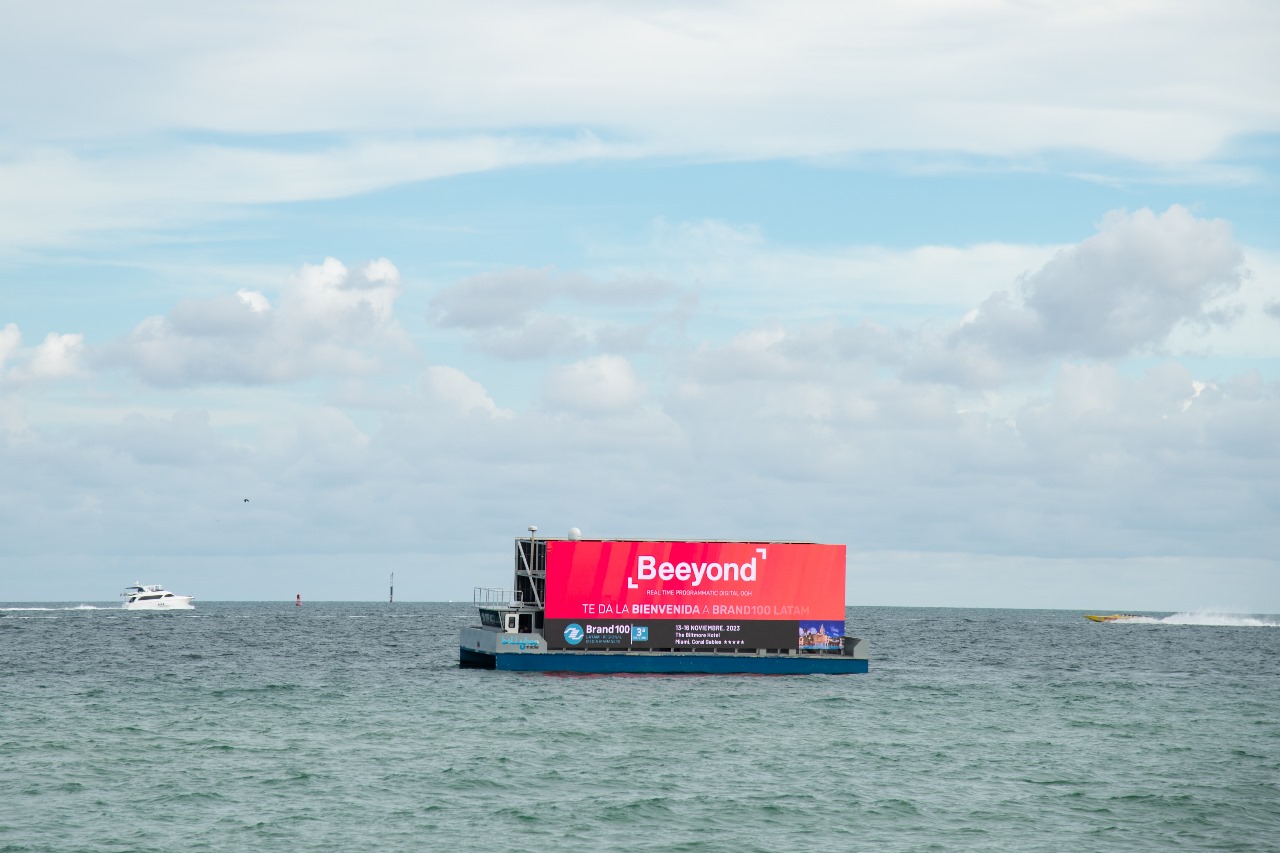 Miami, FL - November 16th, 2023 - Beeyond Media, a leader in programmatic digital Out-of-Home (OOH) advertising, surprised attendees at Brand100 LATAM with an innovative message during the opening event. Using a cutting-edge OOH digital screen, Beeyond amazed participants with a welcome message on an impressive, large-scale LED coat. The real-time action occurred during the networking cocktail at the Bentley Beach Club in Miami Beach.
"This demonstrates how DOOH technology can adapt to any context, immediately impacting any audience. The execution was done quickly through our programmatic platform and generated an impact that all attendees will remember," commented Federico Dominguez, Director of Sales for Latin America at Beeyond Media.
Beeyond Media actively participated in the four-day event, presenting innovative solutions for executing DOOH campaigns. The company, recognized for its leadership in programmatic advertising, continues positioning itself in the industry, sharing its innovative approach to efficient digital campaigns in public spaces.
Brand100 LATAM, held in Miami, brought together the leading media agencies and advertisers from the United States, providing an ideal platform for the exchange of knowledge and exploration of the latest trends in marketing and advertising. Beeyond Media has participated in multiple editions of Brand100 in different countries, including Argentina, Brazil, Mexico, Chile, and Colombia.