November, 2023 | BLOG
DOOH ads: Top 3 Strategies to Maximize the Next Holiday Season for Brands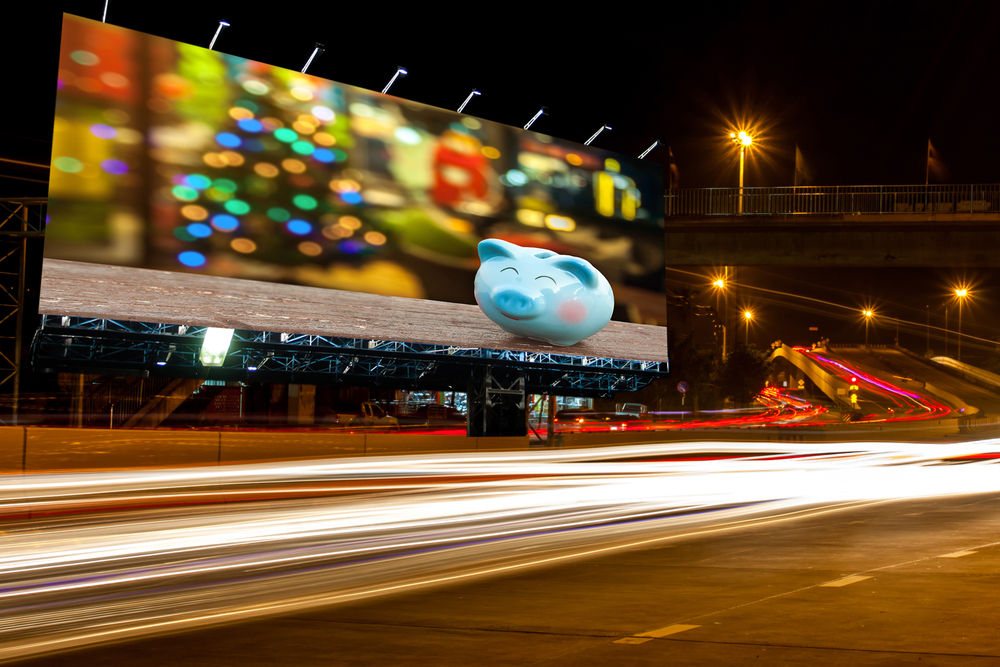 The holiday season is not just a time of joy and celebration; it's also a golden opportunity for advertisers to elevate their brand presence through strategic advertising. Explore these three powerful strategies to make your DOOH ads shine during festive times.
The holiday season is approaching, and we can all feel the festive vibes: people are looking to treat their loved ones well with nice gifts, searching for meaningful experiences to remember, and, above all, wanting to gather and celebrate with family and friends. For advertisers, this can only mean one thing: it's showtime.
If you are an advertiser or marketing enthusiast, you probably know that the holiday season is a perfect time to showcase your brand and maximize the impact of your advertising efforts, as consumers wondering the streets are more likely to engage with your message more than ever – therefore, DOOH ads become the absolute winners of consumers' attention.
DOOH campaigns guarantee successful advertising during the holiday season, as they can pick right into consumers' interests and behaviors, driving them towards your brand to fulfill that desire for purchasing the perfect gifts or living unforgettable experiences.
Inspired by the industry's best practices, we have outlined some key tactics that provide a roadmap for advertisers seeking to maximize their holiday campaigns. In this article, we will delve into three strategies to unlock the potential of DOOH ads for a season of unprecedented brand impact.
Unleashing The Power of Programmatic Advertising
DOOH ads have become the X-factor in holiday marketing strategies. As advertisers, it's crucial to understand the dynamic landscape of DOOH campaigns and harness their potential for maximum impact. Let's explore how to leverage the resources to achieve some marvelous DOOH advertising this season:
Drive Consumer Journey Through Strategic Location
During the festive period, location-based advertising is a great way to reach your target audience at multiple touchpoints throughout their consumer journey to drive them on the path to purchase successfully.
You may leverage the festive atmosphere by strategically placing your DOOH ads in areas with increased footfall, such as popular shopping areas, malls, city centers, and transportation hubs, to amplify the effectiveness of your holiday campaign. This is especially useful for retail businesses promoting shopping deals or limited discounts.
If you want to rollout your DOOH campaign in crowded areas, timing is crucial – synchronize your campaigns with peak shopping hours and holiday events to maximize exposure. This strategy increases visibility and enhances the chances of your message reaching your audience at the right time.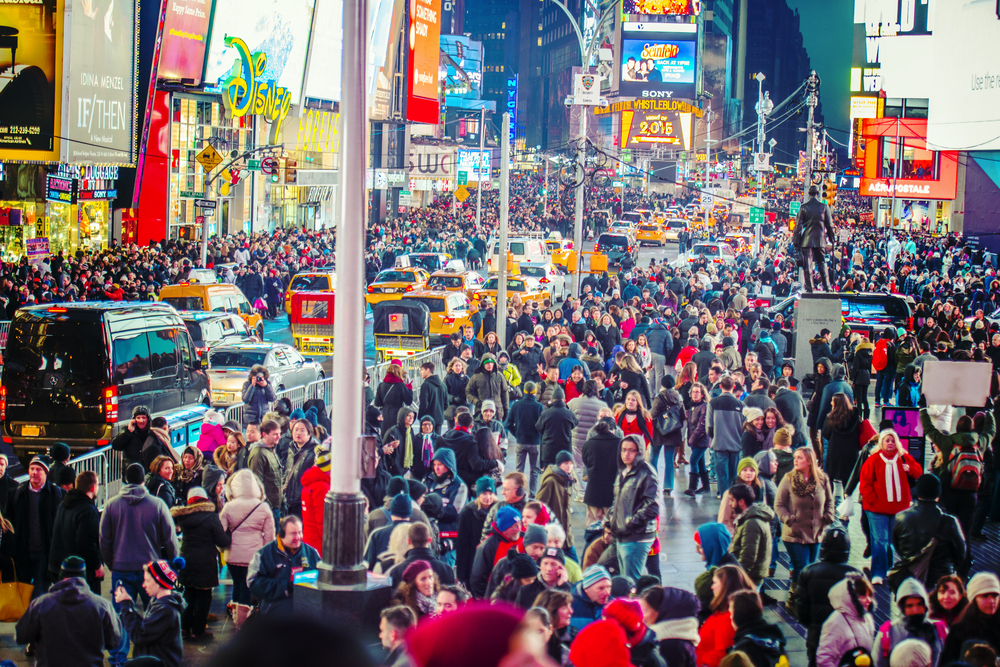 Utilize Data-Driven & Dynamic Content to Captivate Your Audience
Economic and consumer trends are constantly changing; during holiday seasons, these trends will likely shift according to what consumers are drawn to. Analyzing consumer behavior and preferences through DOOH capabilities will allow you to create targeted content that resonates with them and drives them straight toward your brand.
Personalization enhances the relevance of your DOOH ads and strengthens the connection between your brand and potential customers during the festive season. You may enhance the impact of your DOOH campaign by developing creatives that echo the holiday spirit, incorporating festive visuals and messaging that evoke emotions tied to the season.
Your DOOH advertising should be more than just static images to grab consumers' attention during the holiday hustle. Interactive elements such as QR codes and a multichannel approach where consumers can be driven from the offline to the online will guarantee a better interaction with your brand, fostering a memorable brand experience and increasing the likelihood of converting impressions into actions.
Enhance Your

DOOH Ads

With Real-Time Updates
Being aware of real-time events and trends during the holiday season will ensure your DOOH campaign remains relevant and effective at all times. You may launch your campaign well before key shopping dates to build anticipation and awareness early, creating a buzz that carries through the entire season.
DOOH campaigns are the fastest and most flexible ones to launch and optimize, as they can be twitched on the go as the holidays approach. Consider running countdowns or exclusive holiday offers to keep your audience engaged. Additionally, extend your campaign beyond the holiday peak to capture post-celebration shoppers and those redeeming gift cards.
You can adjust your DOOH ads in real time throughout the day based on changing conditions, spontaneous events, or one-off deals. This strategy is known as "dayparting", and it involves adjusting content live to match the moods or times of the day, for example, by showcasing festive morning messages, lunchtime limited promotions, or options for evening events.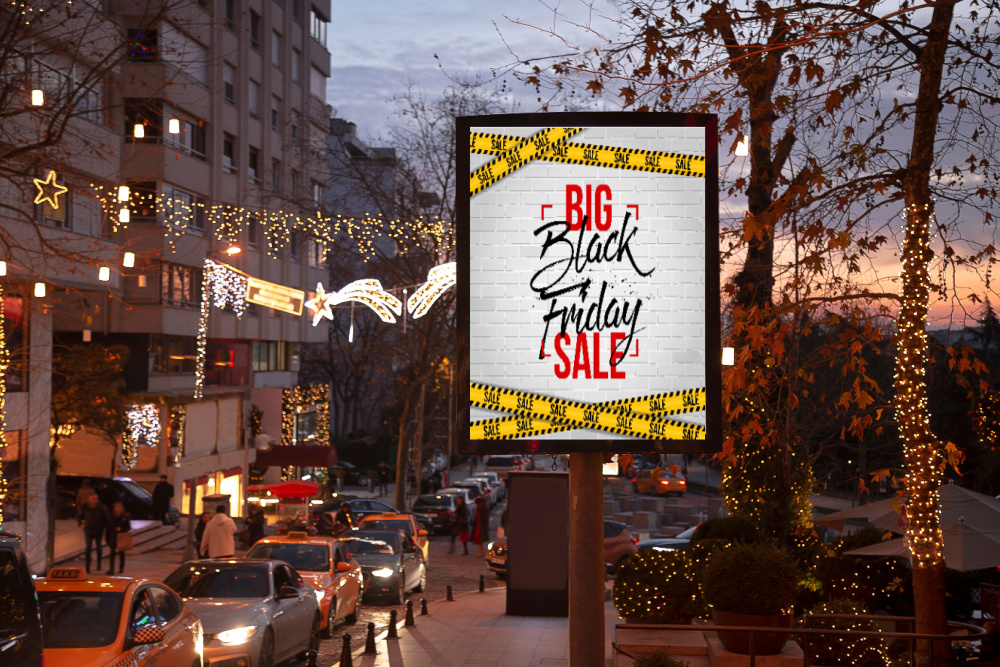 Get Your

DOOH Ads

Ready For Success This Season
As you gear up for the festive season, remember that the key to successful DOOH ads lies in creativity, strategic thinking, and a deep understanding of your target audience. By strategically choosing locations, incorporating interactive elements, and utilizing data for personalization, you can ensure your OOH marketing strategy has the impact you seek.
This is a perfect time to leverage the potential of your DOOH ads. Aligning your DOOH strategy with the holiday spirit will empower you to create a memorable brand experience long after the season ends.